Several reports have linked cell phones to increased risk of certain types of cancer. This has led to a lot of research on how to reduce exposure levels of the Radio Frequency radiation emitted by cell phones. For this reason, cell phone junkies are looking for cell phone devices with low specific absorption rate (SAR) ratings.
SAR rating is the amount of RF energy that is absorbed by the body whenever using the EMF emitting device.
The SAR ratings are recommended by the FCC regulatory body as EMF safety levels for all electrical devices.  Devices that have higher readings than the recommended SAR levels expose the body to harmful electromagnetic radiation.  
As technology keeps on changing, more advanced cell phone devices are being launched each day. And due to increased concern of EMF exposure from cell phones, you're probably wondering which phone to buy that has low radiation exposure.
To determine the best phones for EMF exposure, I will use the SAR ratings to compare the radiation levels between different smartphones.
But if you're more worried about the cell phone radiation effects, the best way to protect yourself is to buy an EMF protection case. This reduces the amount of radiation exposure emitted by the device.
In this article, you will learn the best cell phones with low radiation exposure and the worst phones. You will also know why you shouldn't 100% rely on the SAR ratings to determine your safety levels! 
Cell Phones with Low EMF Radiation
This cell phone radiation chart shows the radiation emission levels by different devices. The chart is based on the SAR ratings released by each phone manufacturer.
| | | |
| --- | --- | --- |
| Rank | Phone | SAR (w/kg) |
| 1. a | Samsung Galaxy Note 8 | 0.17 |
| 1. b | ZTE Axon Elite | 0.17 |
| 2 | Verykool Vortex RS90 | 0.18 |
| 3. | Samsung Galaxy Note | 0.19 |
| 4. | ZTE Nubia | 0.225 |
| 5. a | LG G7 | 0.24 |
| 5. b | Samsung Galaxy A8 | 0.24 |
| 6. a | Samsung Galaxy S8+ | 0.26 |
| 6. b | Samsung Galaxy S7 Edge | 0.26 |
| 7 | Samsung Galaxy S9+ | 0.29 |
| 8. | Samsung Galaxy Note 2 | 0.28 |
| 9. a | Motorola Moto G5 Plus | 0.30 |
| 9. b | Motorola Moto | 0.30 |
| 10. a | ZTE Blade A610 | 0.31 |
| 10. b | Samsung Galaxy J6+ | 0.31 |
| 11. a | Samsung Galaxy J4+ | 032 |
| 11. b | ZTE Blade V9 | 0.32 |
| 12. | Kyocera DuraXT | 0.328 |
| 13. | Pantech Discover | 0.35 |
| 14. | Samsung Galaxy Beam | 0.36 |
| 15. | Pantech Swift | 0.386 |
Samsung Note 8 with 0.17 is the lowest EMF SAR level for one of the big cellular manufacturing companies. In fact, Samsung has the best cell phones with low EMF exposure. On this chart, Samsung has at least 10 spots.
From this chart, Samsung Galaxy Note 8 has the lowest SAR levels compared to the other phones. Followed in the list is ZTE Axon Elite with an absorption rate of 0.17 w/kg. Probably you haven't heard much about this phone brand but it has some of the best phones in the market. 
Why Samsung Cell Phones Are Rated the Lowest in EMF Exposure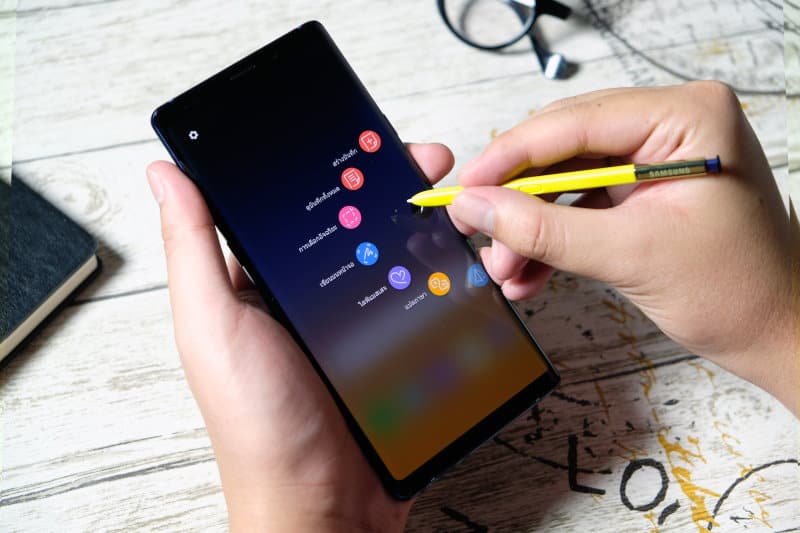 When the FCC came up with regulations on SAR ratings, all cell phone manufacturers were required to use omnidirectional antennas (antennas that transmit signals in all directions).
But in 2003, the FCC changed this rule because EMF emissions from omnidirectional antennas caused hearing problems.  The phone manufacturers were no longer required to use this type of antenna for transmission.
In 2006, Samsung adopted a new antenna that "enhances handset safety by radiating most of the transmitted RF energy away from the handset user" and improved the performance of Radio Frequency waves.
Samsung's new antenna diverted the majority of the radiation waves away from your head, resulting in lower SAR ratings.  More radiation was emitted at the back of the phone, reducing direct absorption of radiation into your head.
The lower radiation exposure levels of these smartphones is based on the FCC SAR guidelines. But don't be fooled by these SAR levels because there is more on cell phone radiation safety than the SAR levels!
The shortcomings of the SAR safety regulations is that they are based on thermal readings. They don't address the actual microwave radiation emitted by the cell phones below these thermal levels.
It is good to do research on the phone with the lowest SAR since you don't want a high-frequency transmitter next to your body. From the SAR chart comparison, Samsung devices are among the best with low EMF exposure. But measuring the exposure level based on SAR ratings is misleading. This is because FCC guidelines require phone manufacturers to do SAR testing within a separation distance of between 5mm and 15mm.
Different phones test at different distances based on close proximity to your head and body. Therefore, it is impossible to accurately compare different phones from different manufacturers with each other.
FCC SAR guidelines in the US require all phone manufacturers to remain under a SAR maximum of 1.6 w/kg (watts per kilogram) over one gram of tissue. A lot of scientists and doctors claim that these SAR guidelines are not enough. They claim the set SAR standards can't protect the public from EMF dangers at non-thermal exposure levels.
Shortcomings of SAR testing
Cell phone SAR testing done in an artificial laboratory model using a large adult male.

The testing does not consider EMF exposure to women, children, and fetuses.

A low SAR is associated with a low exposure to thermal levels of microwave radiation.

It doesn't consider non-thermal ROS effects that are associated with DNA damage.
So can you rely on SAR ratings to determine your cell phone safety?
Probably not. These SAR standards were implemented about 25 years ago and we didn't have much knowledge on the dangers of EMF radiation. In addition, the set standards were aimed at protecting users from heat generated by the microwave radiation.
These standards do not factor exposure from the non-ionizing radiation which can be very harmful after a long-term exposure.
The SAR ratings are not accurate since they do not provide real radiation rates absorbed by the body or emitted by the device. This is because radiation exposure depends on the person using the phone, how they are using the phone, the phone's power levels, and the various apps installed in the phone, among other factors.  
Watch this video to know why the cell phone radiation SAR values doesn't matter:
According to the FCC website, cell phones operate at different power levels with some using minimum power necessary for communication. Therefore, we can't compare overall exposure characteristics of cell phones based on a single SAR value.  
How to Know the SAR Rating of Your Phone
Specific Absorption Rate (SAR) is set for the users to know how much radiation is absorbed in the body from a specific cell phone device. SAR ratings remain the set international standard for all cell phones. However, some countries do have some strict regulation on how much radiation each device should emit.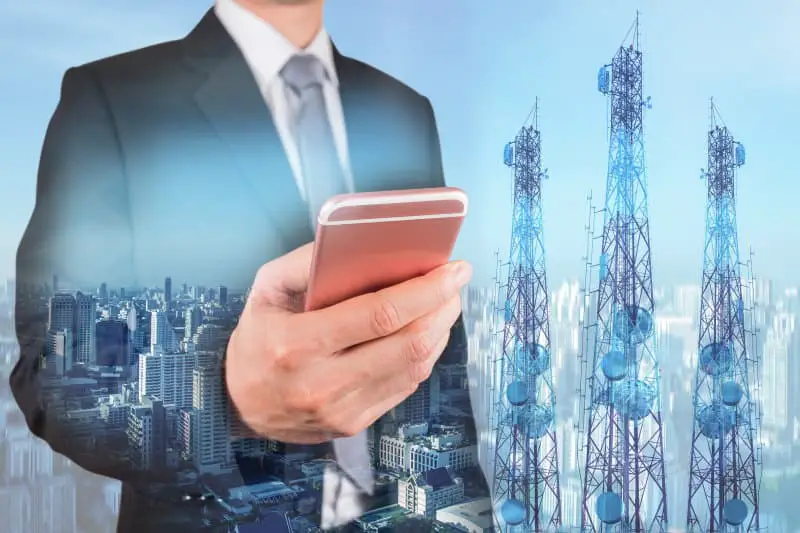 If you want to know how much your device emits, follow these steps:
1. Use USSD to check the SAR rating
This is one of the best and easiest methods you can use to know the SAR ratings in your phone. The USSD or quick code is a unique code or protocol that is used to know specific information about your phone.
Service providers like Verizon, AT&T, T-Mobile, and others use this protocol for communication. The quick code can be used to know the Radio Frequency radiation exposure levels from your phone and the SAR ratings.
You can get this information by dialing *#07# and press send. You will get the information about the phone on the screen. Information on the screen depends on the brand of phone you're using.
If you have an iPhone device, you will get information about RF exposure at the bottom of the screen. There is also a link for your phone model that provides you with the SAR value of the phone. Go ahead and try it!
Other phone manufacturers just list only the SAR value when you type this code.
Watch this video to know how to find radiation level in your cell phone.:
2. From phone manufacturer's website
You can also get the SAR rating information of each phone from the manufacturer's website. Phone manufacturers are required to submit a report on SAR ratings of their phones to the FCC and also publish the same information on their website.
So, if you have an Apple, Huawei, LG, Motorola, Samsung, or Sony cell phone, you can go to the website and retrieve the listed SAR value. You can click on any of the links to take you to the SAR page of each phone brand.
For other phone brands, go to Google and type "<phone model> SAR rating". Scroll through the search results and trace the manufacturer's website. The information from the website is very accurate. Google search results can give you misleading information. Always make sure to get the information from a reliable source.
3. Look at the FCC website
The Federal Communication Commission keeps track of SAR ratings for each cell phone manufacturer. They have a specific page designed specifically to store information on SAR ratings from all types of phones.
4. Phone's settings
There are some phones that display the SAR ratings under their about phone or general information. Go to your settings > about phone > legal information > Radio Frequency ratings. Although this depends on the kind of phone you're using. iPhone devices have the SAR details under the legal information.
5. From the phone's user guide document
Some phone manufacturers include a section of SAR ratings in the user manual document. You can search through it to trace the SAR values. If you don't have the manual, you can download it online and read. To download the manual which is usually in PDF format, just open Google search and type your phone model followed by 'user manual PDF'. This will open the document for you in the search results. Go ahead and open the link then proceed to download or read online.
How Testing Is Done
Specific Absorption Rate, SAR measures the exposure characteristics of RF radiation from the cell phone to ensure they are within the set guidelines by FCC. Having a cell phone with low SAR value doesn't mean it reduces your exposure to RF emissions. It also doesn't mean you are safer than someone using a phone with high SAR values.
SAR values help determine the maximum possible exposure level from a particular phone model. But they don't provide enough information on the amount of exposure when using the phone. These SAR values are only meant to ensure the phone doesn't exceed the maximum RF emission value set by FCC.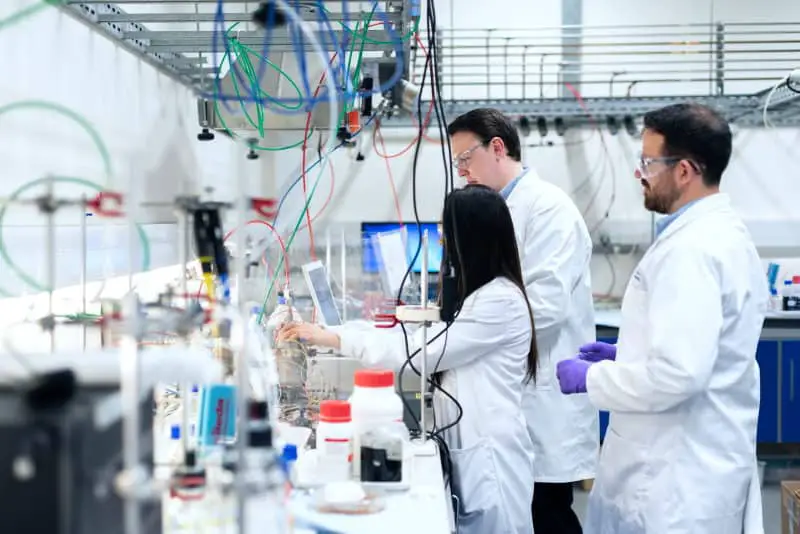 FCC SAR values are tested using a standardized model of a human head and body filled with a liquid. The liquid is used to stimulate Radio Frequency absorption characteristics of human tissue.
When the cell phone is operating at its highest power levels, it is tested for compliance on different frequency bands. It is also tested on different positions when held against the dummy head and body just like how you hold your phone.  The phone is usually placed in different positions close to your head and body and then tested for compliance.
Phone manufacturers are required to comply with Radio Frequency radiation exposure standards. Only a single phone is required for a test in the lab to pass the FCC regulation in order to be able to sell millions of them.
Companies launching a new phone are required to test the safety limit when the phone is positioned 25 millimeters away from the body, but this depends on how the device is used.
These safety testing standards were formulated in the 1990s when people carried the phones through the belt clips. Currently people carry the phone in the pockets, increasing the level of exposure from RF radiation.
An independent lab inspection on phones placed at 2 millimeter distance when put in your pockets indicate that different models exceed values than the listed values by the manufacturer.  The SAR for a Samsung Galaxy S8 tested at 2 millimeters was five times more than the standard value.
Worst Phones for EMF Exposure
The high exposure levels come from cell phones that emit above the recommended 1.6 w/kg can be very harmful. With more mobile devices being released in the market, the SAR rating chart keeps on changing. Emitted SAR levels depend on the model of the phone. Phones that emit high amount of radiation include:
| | | |
| --- | --- | --- |
| Rank | Phone Model | SAR (w/kg) |
| 1. | Xiomi Mi A1 | 1.75 |
| 2. | OnePlus 5T | 1.68 |
| 3. | Xiomi Mi Max 3 | 1.58 |
| 4. | OnePlus 6T | 1.55 |
| 5. | HTC U12 Lite | 1.48 |
| 6. | Xiaomi Mi Mix 3 | 1.45 |
| 7. a | Google Pixel 3 XL | 1.39 |
| 7. b | OnePlus 5 | 1.39 |
| 8. | Apple iPhone 7 | 1.38 |
| 9. | Sony Xperia XZ1 Compact | 1.36 |
| 10. | HTC Desire 12+ | 1.34 |
| 11. a | Google Pixel 3 | 1.33 |
| 11. b | OnePlus 6 | 1.33 |
| 12. | Apple iPhone 8 | 1.32 |
| 13. a | Xiaomi Redmi Note 5 | 1.29 |
| 13. b | ZTE Axon 7 Mini | 1.29 |
| 14. | Apple iPhone 7 Plus | 1.24 |
| 15. | Huawei Honor 5C | 1.14 |
Xiaomi models and OnePlus phones emit the highest amount of radiation. Actually, 12 out of these 15 phones are from Chinese companies (OnePlus, Xiaomi, ZTE, and Huawei). iPhone 7 and 8 also made it to the list of phones with high emission.
Most of the health concerns on exposure to cell phone radiation is increased risk of certain types of cancer. The SAR level is not a guarantee of your safety because you have to consider other factors. Since it's difficult to avoid radiation from the cell phone, you have to reduce your exposure to the radiation. There are different ways you can use to reduce your exposure levels. For example, you can use these cell phone anti-radiation cases to protect yourself.
You can also invest in an EMF meter to accurately measure the EMF radiation emitted by your cell phone. This helps you determine how low or high is your radiation and come up with measures to reduce your exposure. 
Learn more about EMF radiation exposure and how to reduce the exposure from the Non-Tinfoil Guide to EMFs eBook which I highly recommend reading.
Summary
The SAR ratings isn't a guarantee of your own cell ration safety. Manufacturers are required to publish information about the SAR ratings of each cell phone. This makes it easy for phone users to be aware of the amount of radiation being exposed to everyday. 
You no longer have to worry about the safety levels of different cell phone models when shopping for one.  The SAR ratings on the company's website create awareness of phones that emit high amounts of radiation and those that emit low frequency.
You're also able to know how to determine which phones emit the least EMF radiation and how to determine the SAR value for your phone.
Samsung phones are among the best phones that emit low amounts of EMF radiation.  While iPhone and other phone models emit high levels of RF radiation, different phone models emit different amounts of radiation. Therefore, you can search SAR values for your phone models and SAR rating before buying a new phone.