Exposure to electromagnetic field (EMF) radiation is damaging to human health. And the higher the exposure, the greater the risk of damage. EMF radiation cannot be seen or touched. There's no way to know you are being exposed to the radiation unless you go out of your way to detect its presence.
It will surprise you to find that mobile phones, such as iPhones and Androids, can detect EMF radiation. Although this may seem counterintuitive since mobile phones themselves emit high-levels of EMF radiation, they also have downloadable apps that serve EMF meters' functions.
This article contains information on EMF testing and some of the best mobile phone apps that are efficient EMF detectors. Read on if you want to learn more.
What is EMF Testing?
The exponential increase in the number of EMF-emitting technologies in our environment has increased concerns over the health risks associated with EMF radiation. This has prompted a lot of people to ask the question: What is EMF testing?
In simple terms, EMF testing refers to testing for the presence of EMF radiation and the magnitude in which it is present. To carry out EMF testing, you need to use a device known as EMF meter, which measures EMF.
Why Do You Need to Conduct EMF Testing?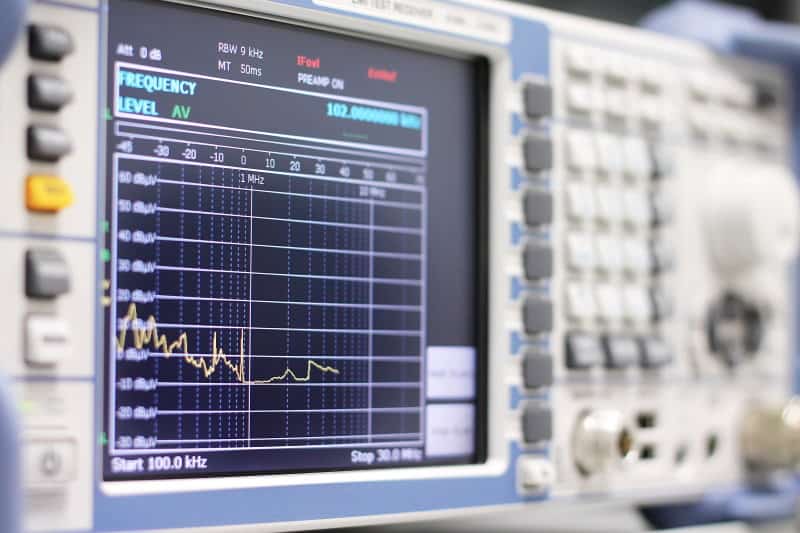 The amount of EMF in our environment increases every day, thereby exposing humans and even animals to its dangers. It is also impossible to feel or see this radiation and know when one is being exposed to it. This increases the risk because there's no way you can escape it if you don't know where it is coming from and how you are being affected by it.
This renders it imperative to conduct EMF testing as it will help to determine the source of this harmful radiation if you are being exposed to it, and the rate of exposure. If you can acquire this information, then you'd be able to determine the best way to protect yourself from the increasing rate at which EMF is being emitted from your surroundings.
EMF testing is also useful during a move. For instance, if you are planning to buy a new house or rent a new apartment, you can conduct EMF testing on the new locations to determine the EMF level present in the home.
EMF Detector Apps
An EMF detector app refers to dedicated software that can determine the EMF level in a particular area. It achieves this by transmitting and receiving RF waves through the smartphone's features. Some EMF detector apps employ the smartphone's magnetometer in detecting the presence of EMF radiation.
There are several choices of EMF detector apps available for download on Google Play Store (for Android devices) and AppStore (for iOS devices), which makes choosing the right EMF detector app a bit of a task. However, each of these detectors has specific features that distinguish them from one another. The following are some of the features you need to look out for in your search for the right EMF detector app:
Ability to identify and interpret EMF and other forms of radiation
Ensure that the app can provide a real-time reading of what it measures. This will enable you to achieve an accurate measurement of the amount of EMF radiation in the environment. Also, ensure that the app can measure other forms of radiations along with electromagnetic field radiation. Look out for apps that allow you to review your previous EMF readings as well. An additional feature is the ability to detect electronic voice phenomena.
This feature is an important one to look out for when acquiring an EMF meter. The warning sound enables you to locate the places with possible EMF presence with ease. If your app lacks the warning sound feature, your eyes will be fixated on the app's display instead of the surrounding, which means you will have to search around the area to identify the specific area the EMF is located in. In contrast, an EMF detector app with a warning sound will enable you to easily determine the best spot where the EMF radiation is being emitted.
Although EMF detector apps are rapidly advancing to keep up with the traditional EMF meter capabilities, they are not yet able to provide functionalities that are as efficient as that of traditional EMF meters. Hence, professionals are prone to recommend using a professional-grade EMF meter for EMF testing. You have to read the reviews of each EMF detector apps you want to download to determine whether they are accurate with their measurements of the amount of EMF radiation and other forms of radiation available in your area.
Best EMF Detector Apps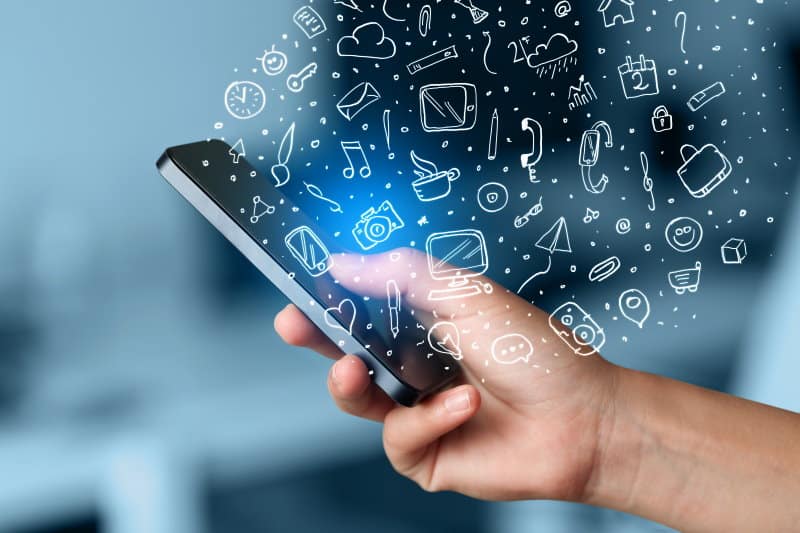 The following is a list of some of the best EMF detector apps available for download on Android and iOS devices:
The Electromagnetic Detector: EMF Scanner is one of the best EMF detector apps available on iOS devices. It enables you to convert your mobile device into an EMF meter as it uses the internal compass hardware of your device to identify the EMF radiation around you.
This app can detect high magnetic signals and measure the electromagnetic radiations that are emitted from magnetic devices and metallic objects. You can also forward your measured data to other people via email. Finally, this app is a tri-axis EMF meter, and it enables you to store over a hundred readings.
Pros
The Electromagnetic Detector: EMF Scanner is a tri-axis EMF app for iPhone

It enables you to send data via email

It can store over a hundred readings

It features a warning sound that activates when it detects harmful EMFs

It can track magnetic fields from any place
Cons
It is only available on the iPhone
The Ultimate EMF Detector is an Android app and is available in both Pro and Free versions. The free version of this app is designed with a needle and LED lights. It is designed to detect any magnetic field and measure the electromagnetic radiation in the surroundings. Unfortunately, it has frequent occurrences of ads during use. The Ultimate EMF Detector enables you to record the acquired data in text format to be used on your computer.
If you are bothered by the ads that frequently pop up on the free version of this app, you can upgrade to the Pro version, which is ad-free and comes with all the free version features. The app also has a warning sound that notifies you when it detects a change in the EMF level of your surroundings in real-time. The measurements made with this detector app are displayed in easily understandable graphs.
Pros
The Ultimate EMF Detector is available in both Free and Pro versions

It can detect electromagnetic field and magnetic fields such as magnetic devices and unground metallic substances

It enables you to record your measurement in text format and use on your computer

The pro version is equipped with an alarming sound system
Cons
The app can only function if the phone has a magnetic sensor
There are different types of electric and magnetic emissions in your surroundings that you need to protect yourself and your family from. The EMF Detector and EMF Meter is one of the best EMF detector apps available on Android devices, and it utilizes the internal compass of your mobile phone to detect any electromagnetic device in the area. Note that you need to have a magnetic sensor on your mobile phone before using this app.
If you cannot purchase a traditional EMF meter, you can download this efficient EMF detector app from your play store for free. Moreover, this app has an additional feature: a hidden camera detector, which enables you to detect hidden cameras that may be hidden in a public changing room or washroom.
Pros
It functions as a metal detector

It can detect and measure magnetic fields and EMFs

It displays its readings in digits and graphs

It is a free app and is compatible with most Android devices

 

 
Cons
It supports mobile phones that have magnetic sensors only

You can't store or share your data
ElectroSmart is one of the free EMF detector apps available on Android. This app enables you to identify the EMF-emitting devices around you. It also allows you to measure EMF levels from anywhere at any time to ensure that your room is safe from high-levels of exposure. You can also use this app to measure the level of EMF radiation emitted by your WiFi and Bluetooth devices.
Furthermore, ElectroSmart provides its readings as a simple index data that is easy to read without a specialist's help.
Pros
The ElectroSmart detector app can show data in a simple index

  

It can track EMF at every time of the day

It features instant notification of high-levels of EMF
Cons
It can't measure EMF if the location of your phone is off

It can also not measure the full spectrum of EMF, such as EMF generated by electric meters
You can learn more about EMF detector apps from this YouTube video:
Conclusion
Both Android and iOS phones can be used to detect EMF radiations that are available in the surroundings. If you cannot afford an electric meter, you can simply rent one (read more here). If you don't want to rent, you can easily visit either Google Play Store or App Store to download any EMF detector app.
Click here to read more on EMF Detector Apps. Note that not all EMF detector apps on these stores are efficient; however, there are specific features you need to look out for when choosing your preferred EMF detector app. Finally, ensure that you always check the review of these apps before you download them.
Radiation from Domestic Appliances ...