The rollout of 5G technology promises enormous mobile capabilities such as increased data transmission rate, increased capacity, IoT capabilities, and many more.  Deployment of the new 5G technology will boost the level of performance compared to the previous fourth generation communication system.
5G technology is driven by its specific uses and applications, making it different from other generations. Its greater flexibility offers support to a wide range of applications.
When the new 5G technology was first introduced, the initial use cases put forward showed increased data transfer inform of video downloads and effective remote control of apps with low latency. An example of autonomous vehicles indicated constant remote communication with the radar infrastructure in order to provide a safe transport system.
Instead of 5G offering services offered in the previous generations, it offered new connection capabilities and ubiquitous communication. As a result, more base stations and small cells are required to support the infrastructure. 
Though much of the hype on 5G is around enormous speed, it also supports greater bandwidth that handles more connections of IoT devices than the 4G network. So is 5G better than the previous fourth generation mobile network?
Stay tuned to learn more about co-existence of 5G and 4G networks and whether the 5G is worth the hype or not.
5G Timelines and Dates
Deployment of the first 5G technology went live in 2019 and since then more deployments have been launched. Initially, there were some issues, but more people reported increased download speeds.
Since then, more handsets are launched each day to accommodate the new technology. This has enabled users to take advantage of the increased download speeds. Many countries are more keen on the deployment of 5G technology as it is seen as an effective wireless communication. It is a major shift on how mobile communications networks operate.
The new technology is considered essential for the modern-day life, development of industries, and contributing to economic growth.
5G technology is rapidly developing and everyone seems to think about the future of this new mobile communication technology. Therefore, it will not only accommodate super-fast speeds but also accommodate low data rates for different IoT devices and applications.
7 Reasons Why 5G Is Not Worth The Upgrade Yet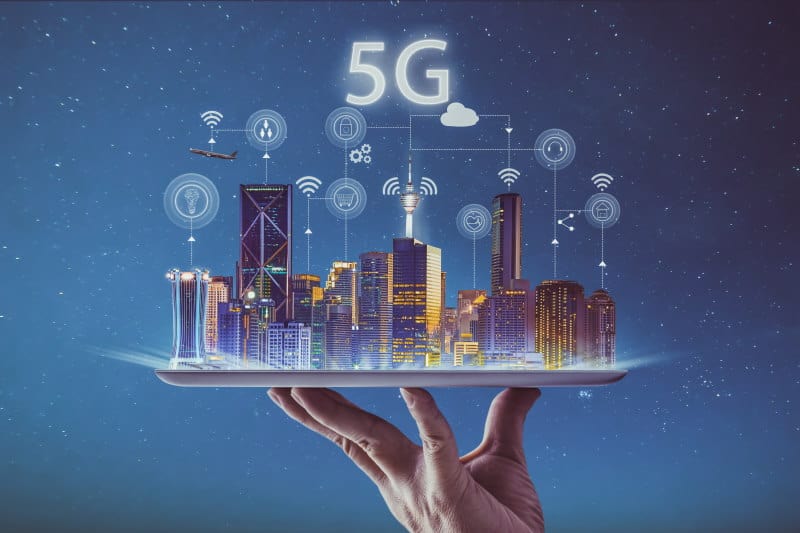 The roll out of the next-generation high-speed cellular network has been met with a lot of misconceptions and confusions. Some people are wondering whether it is worth it.
With all the hype about the new technology, even in 2020 after the first deployment there is limited coverage, there are countries with no coverage at all. In countries that have already deployed 5G, it is only available in urban areas. In addition, 5G promises better speeds and greater consistency but this comes at an added cost to the consumer.
5G enabled phones are the most expensive phones in the market and all 5G plans are highly priced.
The LTE network has a wider coverage than the 5G network and it is much faster, which is the reason why many people like it.
Let's have a look at the reasons why 5G is not worth it yet:
1. No service
There is not enough coverage even after the implementation of sub-6 networks. Those in rural areas cannot enjoy its benefits because they're still not covered. With time, 5G will be able to get into most of the places just like 4G, but for now there is limited coverage of the network.
The sub-6 implemented on T-Mobile's system only covers about 200 million people using its 600 MHz networks and using transmission speed similar to those used by 4G LTE. Therefore, it is not worth the connection drops in the most developed areas.
2. Poor penetration through buildings using mmWave 5G
So far, the most desirable results we have seen are from the mmWave 5G, an ultra-high-frequency 5G network that transmits at higher speeds of above 1Gbps. Technologies like Verizon, T-Mobile, and AT&T use mmWave, but only Verizon carriers use mmWave for exclusive 5G transmissions (read more on how far do EMF waves travel here).
The problem with 5G transmissions is that the signals can't penetrate through a building, and therefore you must be within the direct line of sight to the cell tower or near it. Otherwise, if you are around streets with buildings, there is no coverage. So it's not worth it until there is total coverage in the whole area.
3. 5G is not fully developed
When 5G was first implemented as mmWave, it had download speeds of around 1Gbps in most of the places. The expansion of this 5G network has been very slow and until today the best 5G network coverage is from the implemented sub-6 5G.
The original 5G phones do not support the new sub-6 5G network. So if you have bought the initial 5G phones like AT&T's , T-Mobile's, and Verizon's Samsung Galaxy S10 you will not be able to expand or enjoy the benefits brought by the implementation of sub-6 5G.
Additionally, the original Sprint's devices only support 2.5 GHz network and you can't upgrade them to use T-Mobile's 600 MHz network.
As the 5G network keeps on expanding, it's possible all 5G phones bought today will not be able to keep up with future expansion of the 5G network. For example, the T-Mobiles 5G Samsung Galaxy Note 10+ only supports the use of a 600 MHz network.   
4. No cheaper plans
The 5G services require you to subscribe to the top-tier unlimited plans, unless you're using T-Mobile or Sprint. This forces those who want to enjoy 5G services to spend more money on subscribing to the expensive plans that have limited networks.
Carriers like Verizon and AT&T required their 5G users to subscribe to the unlimited top plans that have features like music streaming and cloud storage services that they don't need.
If you're in the US, Verizon carriers will force you to subscribe to an additional $10 per month for the use of 5G plus fees from the regular plans. If you're using AT&T extra, you have to pay $40 per line each month and the Elite plan allows you to pay $50 per line per month.
5. Supported in few phone brands
Only the newest high-end phones fully support the 5G network, so there is a high probability that even your best phone doesn't support the 5G network. Not just that, the majority of the cheap phones don't support the use of 5G.
When buying a new phone in 2020, 5G is probably not at the top of your priority list of features.
Even though with a 5G phone you can still connect to the 4G network and disable the 5G settings if there is no coverage, only a few phones support this. Upgrading to Samsung Galaxy 20, you will get covered when 5G rolls out and get support from LTE's full range of bands.
6. You will still go back to use LTE
No matter the carrier you're using, there are cases where you will go back to use LTE. LTE speed is fast enough for your entire phone task and paying for 5G capabilities for the same tasks may seem like a waste.
After full implementation of the 5G network, it will be able to cover the entire footprint covered by the LTE network, but it is not there yet. If you want to know how does 5G compare to fiber internet, check out this blog post. 
7. High radiation emission
One of the major concerns about the deployment of 5G networks is the amount of Radio Frequency radiation emitted by the 5G towers. Radio Frequency radiation emitted is associated with increased risk of cancer.
Some smartphones like iPhone and Galaxy handset exceed the safe levels of RF radiation recommended by the FCC.
5G towers expose you to high Radio Frequency radiation. You can read my essential guide to 5G networks and how you can protect yourself against radiation from 5G wireless networks.
Is 5G Really Better Than 4G?
In some instances, yes. 5G offers improvement on today's' 4G LTE network, but some of the benefits you can still obtain from the 4G network. First, the 5G speed benefits will only be viable after complete roll-out of the next-generation network.
You should also note that some of the benefits offered will not be the same on all devices, carriers, or even the location due to certain factors.
Watch this video on 5G network and its revolution to know more about the benefits of 5G and how it is better than 4G:
To access the 5G network, you need to have a 5G phone. However, this doesn't mean you must have one to enjoy the high-speed benefits. As the 5G network is being rolled out, there is a high possibility of having faster speed on the 4G network. In addition, the roll-out of the next-generation network is not a replacement of the 4G, but rather it is an expansion of an existing 4G network.
Next-generation mobile networks are built on top of the 4G network. The network-wide rollout does not affect all the major carriers around the world. So even when you have 5G network coverage in your area, the 4G will still work well.
There are some key features of transitioning to 5G that enable the operators to move faster than before. They don't force anyone to shift to the new network at once.
How 4G and 5G Will Coexist
The shift from the fourth generation network to the fifth generation is different from the other upgrades. It doesn't overtake 4G; instead it uses updated radios and software to build the 5G network on top of 4G LTE.
That is to say, if you already have a 5G phone and upload a video in your Google photos, then you're using 4G LTE to create the uplink connection. This is because various features of the old network are shared in the new network.
Gordon Mansfield, the vice president of AT&T for converged access and device technology,  said that "Some things we will do for the 5G are inherently backward compatible and they will uplift the capabilities of 4G network".
Even when the 5G will have the biggest share in the market, it will only complement 4G LTE rather than replacing it.
For the next ten years, LTE is and will still remain the foundation for all the carriers in the world. As the LTE speeds keep on improving, it will make the 5G network less compelling without artificial intelligence and virtual reality features.
Right now, connections to the 5G network require 4G to act as the anchor for the initial connections because they are non-standalone technology. In this case, the 4G will perform the initial handshake between the cell phone and the network then forward the device connected to the 5G network.
A non-standalone technology, the mobile carriers will retain the 4G core network and then add the 5G radios.
Today, all 5G connections in the US use a 4G network for uploads and 5G connections for downloads. This makes it easier for the carriers to develop their network. That explains why downloading a video may take you seconds while uploading the same video may take longer.
Will 4G Remain Great?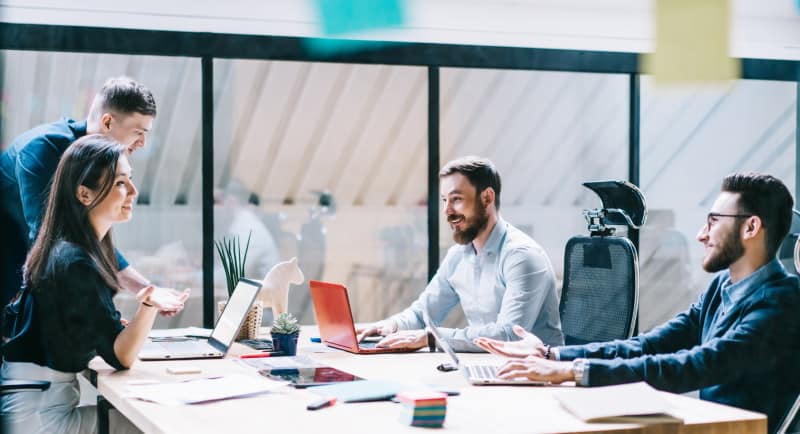 For some, yes. With the widespread use of 5G, some phones and networks will still need to access the older wireless technologies. Some parts of the country, especially in rural areas not only in the US but all over the world, will not have 5G coverage.
Some smart devices like smart locks will still use 4G networks for decades and until they upgrade they will still need the 4G connections. Currently, the majority of smart home appliances rely on the use of Wi-Fi and Bluetooth connections. Most of these devices do not require a lot of data so connecting to a super-fast network isn't important.
Additionally, some of the smart home devices require long battery life while the 5G networks drain the battery very fast. So the 5G may not be viable for these battery-powered devices.
The cost of 5G chips is very high and some IoT devices such a smart light bulb that costs around $10 will need a cheaper connectivity component/chip.
It will also take some time for the 5G to be deployed in lower-end smartphones, especially the ones using prepaid service plans. These devices will remain using 4G for a couple of years before they upgrade. Also, customers who buy prepaid phones will still hold on to them for a while, hence why 4G will remain great.
As 5G is still new and improving with time, when paired with 4G, users will have access to increased speeds and low latencies.
According to Finnbar Moynihan, the vice president of corporate sales and business in MediaTek, said that the company will no longer focus on making 4G wireless chips. Instead, they will focus on boosting 4G speeds on modems that support 5G connectivity.
4G chipsets for standalone technology will have the same speed in the future as today. However, if you buy a 5G device, you will get a 5G plus, which is higher than the 4G.
Different carriers are upgrading the 4G, not just for you to enjoy faster speeds, but also ensure service continuity for apps that depend on broadband connectivity. If your phone supports higher-speed connection, you can easily switch from LTE to gigabit LTE.
Will Your Current Cell Phone Be Faster?
A report by the GSMA Intelligence indicated that 15% of global mobile connections will be using 5G networks by 2025. In the same year, 4G LTE connections will be 59% compared to 43% that was reported in 2018.
Watch this video on 4G vs 5G transmission speeds to see how the speeds actually compare:
The roll-out of the global 5G network is not a replacement of the 4G LTE like the way 4G replaced the 3G with its launch. So when the 5G is rolled out, those with 4G phones will be able to experience increased data speeds.
This happens as a result of:
Dynamic spectrum sharing

Carrier aggregation
For example, the DSS technology allows 5G carriers to use the same spectrum bands as those used in 4G carriers. As people transition to using 5G networks, the 4G network will remain open for use by other smart home devices that don't support 5G.
As more people transition from using 4G, its capacity increases as well as speed. In carrier aggregation, 4G signals can combine with other 4G signals leading to greater performance and lifting of the 4G capacity.
Since the 5G technology is built on top of the 4G cellular technology, expect some lower latency periods on your 4G network (the delay period experience between the time your phone pings to a network and the response time).
4G and 5G carriers share network spectrum by using spectrum refarming processes. It allows carriers to move the older spectrum into the new wireless spectrum band. Initially, phone carriers had to wait for the customers to shift from the old spectrum band into the new one before they changed to the new technology.
The customers had to use either 3G or 4G but not both networks. But today, the 4G and 5G can share a single spectrum band. If you need to know all about how does tin foil block 5G, check out my article here.
How Do 5G and 4G Share Spectrum Bands?
Dynamic spectrum sharing (DSS) technology allows carriers to deploy the same spectrum band for its 4G and 5G devices. Instead of having different spectrum bands for each of the networks, DSS will create a highway with separate lanes for the different networks.
With a single software update, it is easy to roll out a 5G network from the current 4G LTE network. This makes it simpler for the carriers to deal with any spectrum shortage. Going forward, the dynamic sharing spectrum will allow carriers to retain 4G lanes for those IoT devices that still use 4G networks and for people who are slow in transitioning to the new 5G technology.
Phones with dual connectivity will allow the phone to still run on 4G or 5G. If you're in an area where there is no 5G coverage, the phone will automatically switch to use the available 4G network. A combination of the two networks gives you faster speeds.
Sprint's 5G network implemented 'split mode' dual connectivity that uses its mid-band spectrum. This allows the carrier to deliver advanced 4G LTE services and 5G services simultaneously.  As a result, it provides the Sprint technology with a footprint coverage for both 4G LTE and 5G NR.
How to Combine the 4G and 5G Signals?
Another way of enjoying increased speeds is through carrier aggregation (combining several wireless signals into one). A combination of multiple signals increases access speeds compared to when using a single spectrum band.
Carrier aggregation combines the 4G signals with other signals (5G signals) in order to improve the performance and the capacity lift.
Carriers are using the available spectrum resources to form a faster and broader 5G network. After carrier aggregation of 5G networks, the operators can combine the millimeter-wave band for increased download speeds and the sub-6 GHz for the upload speeds.
Operators can also combine sub-6 GHz and sub-6GHz or 4G LTE with sub-6GHz, and so on.
How 5G Network Transmission Is Not the Same
There are two types of 5G services: millimeter wave (mmWave) and the sub-6 (GHz).  the sub-6 spectrum can be divided into low-band and mid-band segments. Verizon carriers use the mmWave technology which is faster. It is 50 times faster than the speed of the standard 4G network.
Higher-frequency millimeter wave technology is restricted for use in outdoor areas and it is more prone to interference from external sources. The transmission signals can only cover a short distance. Another problem with this form of network is its inability of the signals to penetrate through walls
On the other hand, sub-6 5G technology can transmit signals over long distances and it's more robust, especially the low-band. AT&T and T-Mobile use this type of technology to reach a wider coverage.
The sub-6 spectrum network is not faster than the 4G. But, the mid-band segment offers reasonable coverage and has faster download speeds than that of 4G.
T-mobile and AT&T have deployed sub-6 spectrum 5G networks at 600 MHz and 850 MHz respectively.
Building 5G Technology Will Take Time
Apart from the different types of 5G, the build-out of 5G networks depends, not only on the city you're in, but also what part of the city you are. It is still early for full deployment of the 5G network with more carriers working on expanding their 5G footprint around the globe. This doesn't just happen overnight; it will take time.
More companies are also designing different types of applications that are 5G enabled. For example, some sporting events and concerts are built using mmWave technology and allow you to switch to different HD camera views on the app.
As the technology keeps on changing, we will have 5G augmented reality headsets and other equipped virtual reality devices.
More technologies are pushing towards the rollout of 5G technologies because: 
Low latency is of great significance to the future of mobile communication and virtual reality work. This will play a big role when you want to watch a virtual-reality broadcast of any live event like sports and at the same time look around the stadium.

If you love playing games on your laptop, reduced lag will improve your gaming experience. In a shooting game you're playing online with friends, whenever you press the buttons on your game controller, you will experience less delay on the action in the game.

A reduced latency will allow the IoT devices to establish communication with one another immediately. This is yet another reason why more carriers are pushing towards the deployment of 5G networks. 
Chapter Summary
Deployment of a 5G mobile network has been met with a lot of concerns whether it is worth it or not. Mobile speeds are expected to be five times greater than the current speed with reduced latency.
The 5G network is still under development and not yet deployed in most cities. Some people in rural areas will still rely on the use of 4G networks. Most reports say the network will be fully deployed by 2025 so it will take time to have world-wide coverage of 5G network.
Currently, the devices built with 5G capability are very expensive, leaving ordinary people with no option but to stick to the 4G network which is becoming faster. This is because 5G is built on top of 4G LTE and as more people upgrade to use 5G, it will free up the 4G spectrum band thus becoming faster.
The 5G network works differently based on the device carrier and the spectrum band used. Due to the competitive and dynamic nature of the technology, there are a few market players in the chipset market with some building RF front-end components and modems in order to resolve the increasing complexity of the cellular network.
The market is split into operators that use millimeter waves (mmWave) and those that use sub-6 GHz spectrum bands. mmWave spectrum is considered difficult to deliver in terms of the RF waves and the design. Another disadvantage with the mmWave signals is that they don't cover a wide area due to the high frequencies.
Sub-6 GHz is more preferred because of its higher transmission speed and ability to cover wider distances.
Transition to 5G network is also very slow since most of the smart home devices are built using the 4G network and it may take some time for the device manufacturers to upgrade their chips to use 5G network.
More people are also concerned with the amount of RF radiation and other forms of radiation they will be exposed to with widespread use of 5G networks.
Though the future of the 5G technology is very bright, it is not worth it yet!