The 5G network has brought a lot of changes to the digital telecommunication world. These next generation antennas give stellar performance compared to the 4G antennas.
As the major cell phone companies continue to implement the 5G networks, more 5G cell towers will be deployed in the cities to support this network. Due to the complexity of the waveforms generated by these networks, there will be several mini-towers installed within a very short distance of each other.
It's not only your cell phone that will be able to connect to the 5G cellular network. Other devices that have 5G enabled features will be able to connect. This includes your Wi-Fi router, tablets, laptops, gaming devices, etc.
5G is great for those who love gaming as it provides top-notch gaming speeds and video buffering in real-time.
5G wireless communication comes with an added cost. As the popularity of these antennas makes its way in the market, many people are questioning the health hazards associated with this next generation technology.
The cell phone and wireless industry are here to stay and in fact, the wireless industry is getting bigger. With plans to fully implement 5G in places like the US by the end of 2020, there are a lot of concerns about the safety of 5G wireless communication.
What Is 5G Technology?
5G is the next generation of wireless technology. It spans over several channels, transfers data at higher speeds and syncs multiple devices from a single location.
The radiation emitted by 5G towers is equivalent to the radiation of a microwave turned on with the door left open. Therefore, installation of 5G towers and other substations will leave us exposed to a lot of electromagnetic field radiation since we will be exposed to them daily.
This technology hasn't been widely tested to determine the extent of its dangers. According to some scientists, 5G technologies emit high-levels of RF radiation that is very dangerous to human health.
The 5G network operates in the form of millimeter waves which consists of large wavelengths and small frequencies. To increase the 5G signal strength in your cell phone device, more base stations and towers need to be installed within very short distances. This creates an atmosphere full of Radio Frequency (RF) signals in the surrounding environment.
Exposure to these millimeter waves will cause a lot of health problems for individuals. These problems include skin infections, nausea, and depression. The skin's pores absorb those waves causing skin burns, skin cancer and other problems. High levels of radiation exposure is very dangerous to children and pregnant women.
The evolution of this technology will not stop there. Soon we will be talking of 10G wireless technology. Our demand for more advanced technological features in our devices will have a lot of negative impact on our health in the long run. Therefore, we can entirely blame the companies coming up with these technologies.
Watch this YouTube Video to learn more about how 5G cellular networks are being hyped:
Benefits of 5G
 

Greater speed:

A 5G network is expected to be 10 times faster than the speed of 4G LTE. It uses transmission speed of between 15 to 20 Gbps. This makes it easy to access files and remote programs without having to wait for them to load.

Greater bandwidth:

This enables the network to support more connected devices than the previous 4G network.
The network will allow connection of autonomous vehicles (AVs), keep track of cars as they navigate through various cities and roads, allow remote control of various IoT devices, and allow doctors to interact with patients via different medical devices.
The connected devices will have real-time connection to the internet and exchange information instantly.  
Reduced latency:

5G will result in reduced response time between the server and the client device (device requesting services from the server). The response time will be virtually zero making it easy and faster to communicate with other platforms such as cloud platforms. You don't have to wait for a page or image to load especially when in a crowded area.

Network slicing:

Connecting to a wide range of devices will contribute greatly to the implementation of virtual networks (network slicing). In each network, you will be able to create subnets that provide connectivity to meet specific needs.
Each of the created subnetworks will have unique characteristics and will allow prioritization of connections. For example, having subnetworks with different latencies ensures the network is not overloaded by connections from the mobile network.
Increased efficiency:

5G will increase the safety of public institutions and infrastructure. It will promote efficiency in the operation of cities and municipalities.
Different companies will be able to efficiently control services remotely. For example, a utility company can remotely tracks its usage.
How 5G Works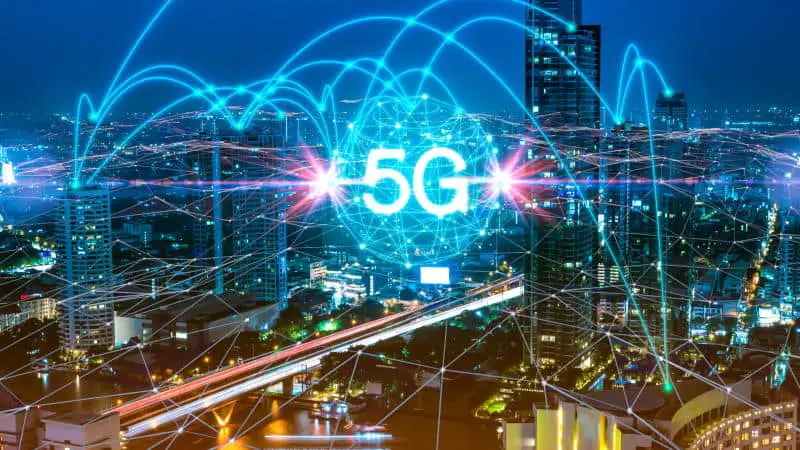 The 5th generation cellular technology runs over new radio frequencies and operates in three spectrum bands. These bands are based on the methods used to build the 5G network and the type of wire carrier the asset has.
These modes include:                                                                                    
    Low-band spectrum:

Low-band network covers a wide area and its operational speed is 20% faster than that of 4G network. Though it has a great coverage area and the signals can penetrate through the walls, its big drawback is the peak data speed that tops up to around 100 Mbps.
The low-band spectrum acts as the primary spectrum band used by most of the US carriers.  For example, in 2017 the T-Mobile carrier picked up a massive amount equivalent to 600 MHz spectrum band from the Federal Communication Commission (FCC).
Mid-band spectrum:

Mid-band network tries to balance the speed of transmission and signal coverage. It provides faster transmission speeds at a lower latency. It has a peak speed of about 1 Gps.
This spectrum band uses a massive MIMO that improves the penetration and signal coverage. With MIMO, several antennas are grouped into a single box on a single cell tower. This creates several simultaneous beams for use by different users.
High-band spectrum:

High-band network operates at superfast speeds but signals cannot penetrate through hard surfaces like walls. The network is mostly referred to as millimeter waves (mmWave) that offer highest performance.
It has extremely low latency and a peak speed of around 10 Gbps. The only problem with this type of band is that its poor signal penetration covers a very small area. Therefore, to make your network more effective, you need to have many nearby cell towers.
If the network carrier is using superfast speeds to transmit signals then you have to install many cell towers in close proximity to boost signal strength. The small cell towers can be fixed either on walls or on light poles. They have to be close to one another for them to be effective.
Radiation From 5G Cellular Signals
5G cellular smartphones emit high levels of radiation when there is a weak connection.  If the phone has limited connection, it increases its power levels as it looks for the nearby antennae. A lot of power is also needed to keep the phone connected to the antennae when making a call. As a result, the phone emits high levels of electromagnetic field radiation.
The radiation in 5G enabled phones is much higher than that emitted by 4G phones. The shortwave radio signals contribute to a lot of health issues because of the small and more powerful radiation transmitters and receptor boxes in close range.  
According to Oncology professor Dr. L. Hardell from Orebro University in Sweden, the rollout of 5G technology will have more harmful consequences on our health.
Continuous exposure to EMF radiation from the 5G towers will result in:
Headaches

Fatigue

Lack of concentration

Skin burning

Depression

Anxiety

Ringing in the ears

Nausea

Memory loss

Insomnia

Infertility

Cancer

Damage of DNA cells

Blood brain barrier
The radiation affects male fertility more than female fertility.
The electromagnetic field is generated through charged particles similar to an electric field. For example, the use of electrons require negative electricity in order to be charged. The charged fields are within radiation frequency range or radiation spectrum.
The radiation from the 5G towers is much stronger than the normal radiation spectrum from radio frequencies.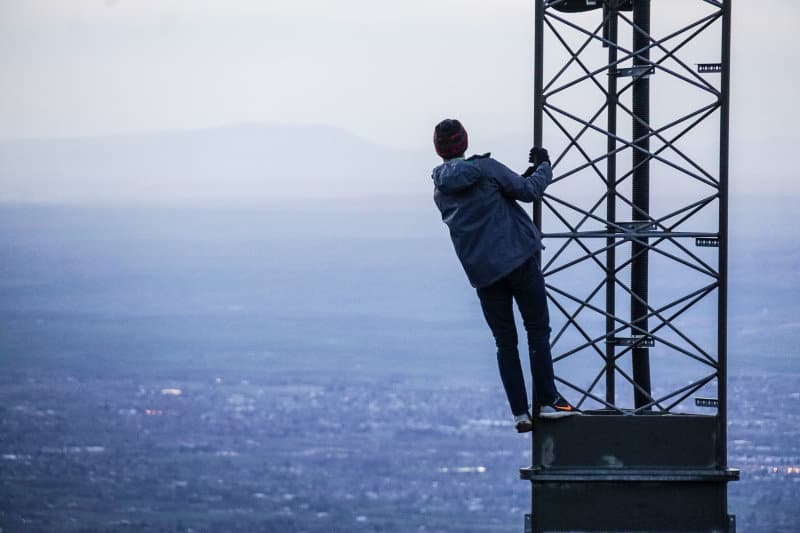 How To Protect Yourself From 5G Radiation
The 5G cellular network is being deployed in almost every city and soon it will be difficult to stay away from radiation signals from these 5G networks.
There are various measures you can use to protect yourself against the dangers of 5G radiation. Some of these measures include:
You should always ensure cell phones, laptops and other EMF emitting devices are kept about 2 to 3 feet away from you, especially when sleeping. You should also reduce the time you spend in close proximity to these devices. For example, put your cell phone in your bag instead of carrying it in your pockets.
You should also take time off from using your tech devices. You should stop using your cell phone device over long periods of time.  
If you're going to talk on the phone for a long time use the phone speakers or use a wired headset to avoid holding the phone too close to your head. Make sure to buy anti-radiation wired headphones designed to reduce radiation exposure.
When making a call, wait for at least two seconds after the phone connects to the other device before placing it on your ear. A phone emits a lot of radiation when connecting to a call. This is because more power is needed to establish a connection than when maintaining the call.
Avoid Sleeping Next To Your Phone
A lot of people sleep with a phone placed on the nightstand or under the pillow. This is very dangerous since your smartphone emits a high amount of radiation even when not in use. Using smartphones that support the 5th generation and any other smart device in your bedroom will increase the risk of exposure.
Therefore, to protect yourself from cell phone radiation keep the phone away from you. Alternatively, put your phone in airplane mode. When the phone is on airplane mode it doesn't connect to the cell tower thus reducing the amount of radiation emitted.
With the launch of 5G cellular network, the airplane mode will be very critical in reducing your exposure to 5G radiation.
In addition, the smartphone has programs running in the background including updates or other maintenance or tracking tasks. These tasks use radio waves which are a source of electromagnetic radiation.
Buy EMF Protection Products
Buy certified, quality EMF products that protect you against electromagnetic radiation. There are a lot of EMF protection products ranging from cell phone cases to anti-blocking metal materials.  
You can also buy an EMF home adaptor which protects you from signals emitted via your 5G and 4G wireless technologies.
To protect yourself outside your home, you can use EMF protective clothing or use anti-radiation pendants. You can have a look at my detailed article on EMF protective clothing if you haven't read it yet.  
As concerns increase about the effects of RF radiation on our body, there are a lot of EMF shields being designed to help reduce the risk of exposure. For example, there are EMF protection products for Wi-Fi routers, televisions, cases for your cell phones, and many more. Read my detailed article about how you can protect yourself from Wi-Fi radiation using router guards.
Some of these products may not work as they claim to; however, many are tested and credible metal shields can actually help minimize your exposure to RF signals. Some of these protection products are made of anti-radiation material that blocks electromagnetic radiation up to 92%.
Use an EMF meter to measure the intensity of EMF radiation from your surrounding environment. The EMF meter will tell you what your levels of exposure are and also tell you when you are in a high risk area.
Using this information, you will be able to keep a safe distance from various EMF sources at home and in the office.
Stay Updated On The Wireless Industry
You should keep yourself updated on what is happening in the wireless industry. In addition, keep informed about developments in research about the various health effects from new technologies. Since it is still quite new, there will be lots of news about 5G. Keeping informed will help you stay away from danger. 
Take Regular Timeout From Tech Devices
Taking regular timeouts from the use of tech devices will limit your exposure. Taking a break from your smartphone or laptop is a great way of reducing any distraction or exposure from these devices.
Superfoods act as a catalyst for good health since they're rich in a lot of nutrients. These superfoods boost your immune system and help your body fight against the effects of 5G radiation. Some of these nutrient-rich products include vegetables, nuts and seeds.  
How To Make Your Home Safe From 5G Radiation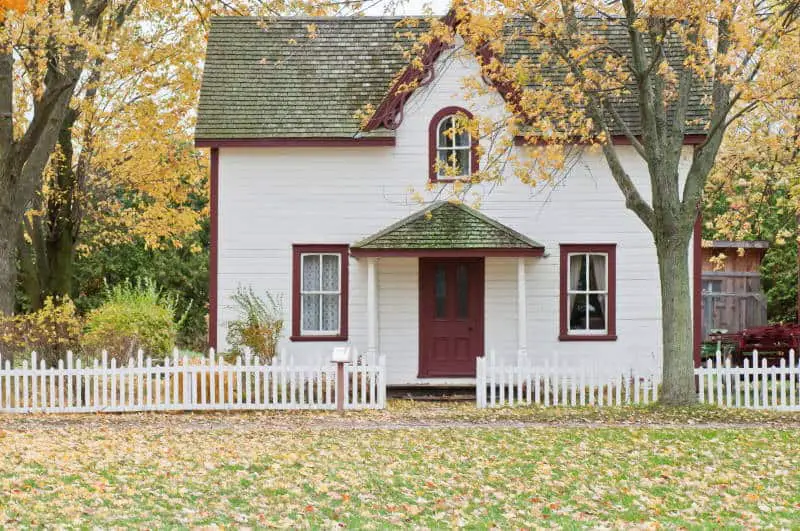 The 5th generation network infrastructure requires several small antennas placed in almost every building due to their short radio waves. This makes it difficult to keep distanced and protect yourself from the 5G network. Read my detailed article on how you can EMF proof your home.
Some of the radiation protection materials you can use for your home include:
The short radio waves from the antennas can get to your home through the windows. Therefore, having window protection film will prevent penetration of the radio waves from outside sources.
An EMF bed canopy protects you against 5G radiation while sleeping. The silver fibres used in making the canopy blocks the dangerous electromagnetic radiation emitted by various IoT devices around you.
EMF protection paint consists of water-based carbon paint that blocks electromagnetic radiation in your home. It shields you from high levels of electromagnetic radiation, radio waves and microwave radiation. 
Is 5G Really Better Than 4G?
5G wireless technology is better than 4G networks. It is considered to be smarter, faster, and more efficient. It provides a speed that is about 100 times faster than that of 4G. The 5G telecommunication technology has changed mobile network communication. The network promises faster internet download speed and streaming video and sharing of data in real-time.
5G reduces latency by allowing you to download and upload files more easily. You will not experience any buffering when downloading files.  
With the implementation of the 5G network, navigating the Internet of Things (IoT) is going to be much easier. The 5G network will allow connection to the internet through various devices, appliances and machines. It will be able to relieve the already crowded frequencies by providing more bandwidth.
Today, the 4G network has become crowded due to increased use of smart devices.  The 4G speeds can't keep up with demands from autonomous cars and technologies like artificial intelligence. Therefore, the 5G deployment will provide more bandwidth for connection speed to these technologies.
The 5G network will allow easy connection of other devices to the internet like a smart meter, smart refrigerator, 5G Wi-Fi router and other home appliances.
If you want to protect yourself from a 5G network, you have to consider whether you need all the high tech products in your home or not. Maybe you can do away with some luxury products like a smart refrigerator or smart microwave in your home.
5G cellular networks are different from 4G networks because 5G requires multiple cell towers to be installed in close proximity so that the signals can reach every subscriber within a large range, like in a big city. 4G networks, on the other hand, require only a single cell tower that covers a wider area.
The 4G LTE needs large cell towers that are spaced far apart while the 5G needs hundreds of small telephone poles that are almost everywhere. This is why there is an increased level of radiation exposure.
The 5G uses frequency bandwidth not currently used by the 4G network. This increases the transmission speed of the 5G network, but the signals are weak when trying to penetrate through mountains, canopies, and buildings.
Why Are Companies Pushing Towards Deployment Of 5G?
The 5G wireless technology is expected to take the telecommunication industry by storm because of its fast and effective connectivity. The network will use superfast speeds reserved for fiber optic cables.
The increased transmission speed will fuel the integration of IoT devices and the development of multiple wireless programs. The 5G capabilities will be the key in running a range of applications such as the automation of processes in a manufacturing industry, sensors, remote controlled vehicles, etc.
Deployment of the 5G network will enable many uses leading to a large ecosystem of interconnected devices and applications across the globe. The technology will provide a lot of reliability and security for connected wireless communication systems.
The 5G closes almost all the security loopholes found in 4G networks. Each company will be able to easily establish its own security protocol. All 5G services are managed using an end-to-end approach through network slicing.
Another reason many companies are pushing the deployment of 5G is because of its ability to support different spectrum bands. The 5G network operates on an open standard technology that supports various communication options.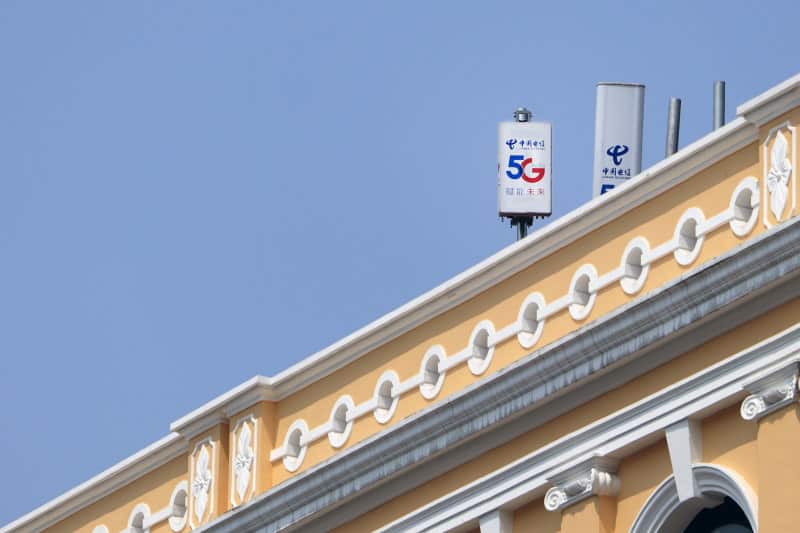 The Future Of 5G
The 5G was first deployed in the US and other countries in 2018. More countries are now competing to deploy a fully functional 5G wireless network technology. However, the 5G cellular network deployed today will be totally different than the network deployed in the next 3 to 5 years.
The 5G landscape keeps on changing and the industry trade group GSMA predicts a more comprehensive rollout throughout the whole world by 2025. More than half of mobile connections will be via the 5G with very few using 4G and 3G.
5G will reshape the broadband service industry and increase technology innovations that require utilization of high-band spectrum and low-latency networks. It will enable carriers and ISPs to compete with one another. As a result, it will provide high-speed connection to internet services, cloud computing, and increase efficiency in the gaming industry among other industries.
Game lovers will be able to utilize 5G wireless access to play games through platforms such as NVIDIA GeForce, Google Stadia, and Microsoft xCloud.
More wireless solutions like the use of autonomous vehicles and smart city applications will contribute to the future of 5G infrastructure. Edge computing is another key factor that contributes to the success of 5G networks.
Integration of 5G connection with artificial intelligence (AI) on edge devices for machine learning and other IoT devices will enable safer and efficient implementation of wireless technology services.
Therefore, 5G not only increases the transmission speed but the technology is expected to change how people work and interact with each other.
Summary
The 5G cellular network is making its way into the market. By 2024 more people will be using 5G networks at home. The network provides you with fast internet access and enables you to stream video and movies in real-time without any buffering.
As more people switch to using 5G technology, more cell towers will be installed within a very short distance, usually between 4 to 8 buildings apart. This will increase the signal strength. Installing mini cell towers within a very short distance will increase the emission of RF waves in the environment.
As more small towers are installed, it will increase radio signals in your surrounding environment. These increased RF waves result in a higher health risk due to your increased exposure to electromagnetic radiation. This is harmful to your health.
Implementation of the 5G network will increase the use of IoT devices at home and in your office. It is important to realize that these devices also emit high-levels of radiation that have negative effects in the long run.
As you embrace the technological changes and advancements coming from the implementation of 5G networks, ensure that you implement measures to protect yourself from the negative effects of radiation.